I empower UX people to identify and unfold their full UX potential and support them to build sustainable user-centred products together with their teams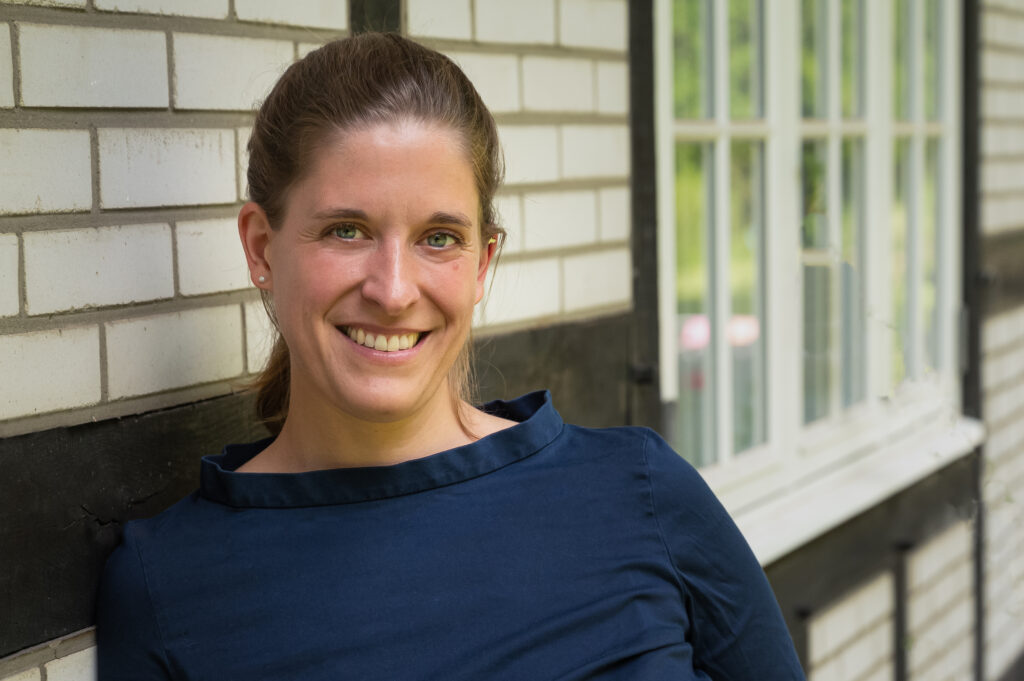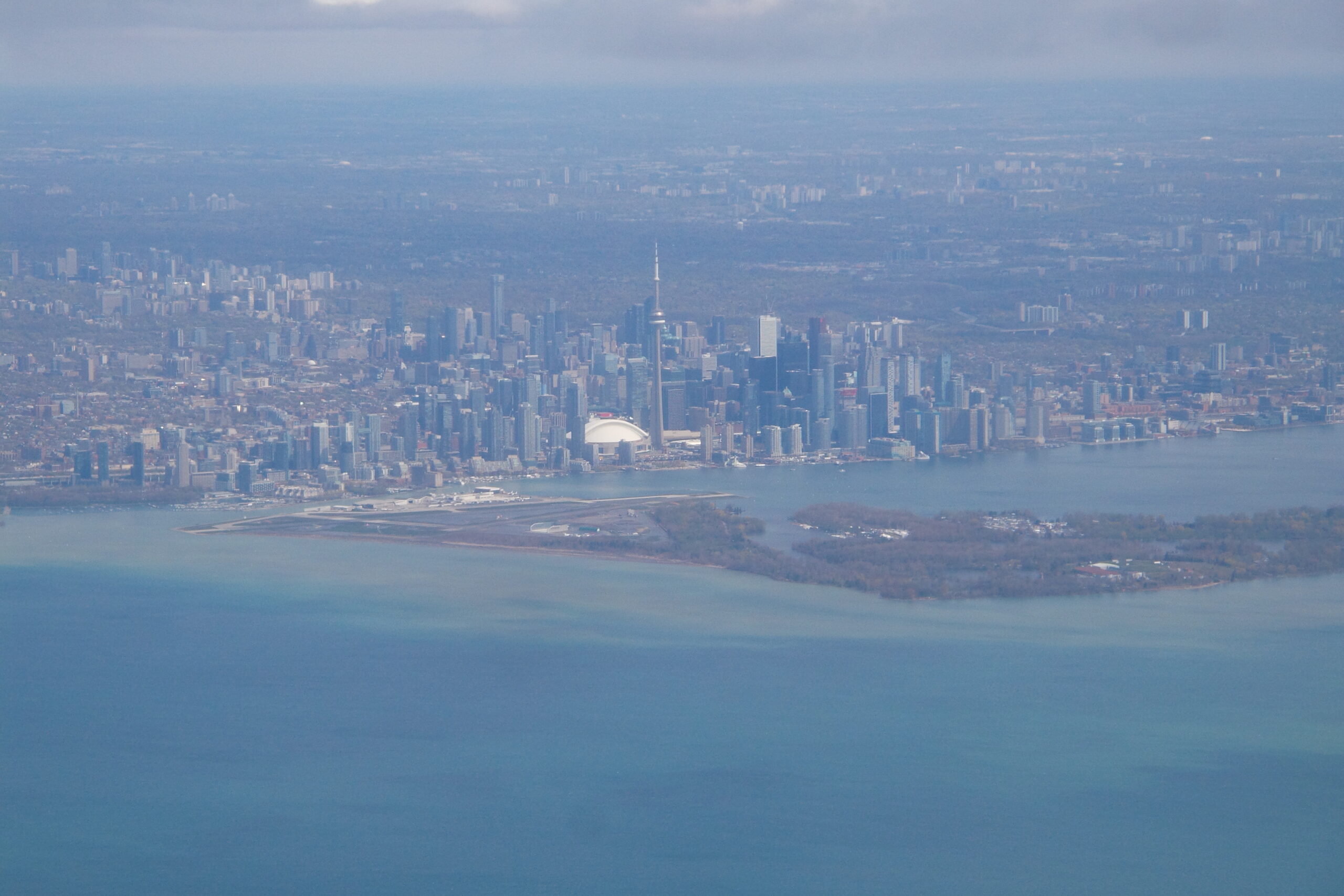 "Excellent User Experience is Based on a Holistic View of the World"
My product portfolio
UX Coaching
Benefit from an individual and sustainable development of your UX professionals with UX Coaching. Small group sessions are also available.
Accessibility
Do you know if your website is accessible for all users and current devices? Find out more about cost-effective steps to improve your product's accessibility.
UX Strategy
Reach out for the next level of UX Maturity

or start to establish User Experience (UX) in your company – I'm happy to share my experience with you.
What others say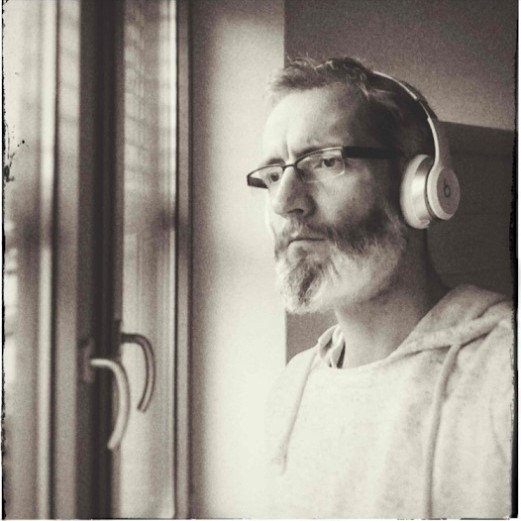 "In the Digital Retail IT of OTTO, we became aware, that product design and UX design would be a beneficial competence to have. So we started this project with a senior designer and Madita as a coach. We wanted Madita to coach all our design roles and used her input to build up design competence in-house. We developed our design strategy in close collaboration with Madita and her excellent expertise in this topic. In addition, we made use of her 1:1 coaching skills and supported our junior designer with a series of personal coaching sessions. Whenever I would get the chance to build a design chapter from scratch again, I would call Madita again."
Björn Kaiser | Head of Information Technology at Digital Retail IT of OTTO GmbH & Co KG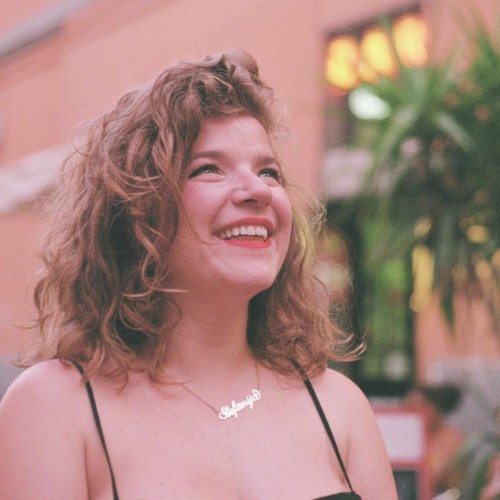 "I had the pleasure of meeting Madita thanks to the LTUX 2022 Mentorship Program.
In the 4-5 months that we worked together I was constantly impressed by her capability to create a safe environment, listen openly and come back each time with kind words, practical tips or creative tools that worked like magic. Madita helped me define the actions I needed to make the next steps in my career and feel confident about it. Her diverse professional experience and natural gift for connecting with people make her a great coach that is truly present and invested, but above all a wonderful human being to know.
Thank you Madita!
(And LTUX Netherlands + LTUX Hamburg)"
Stefanija Najdovska | Design Team Lead at TomTom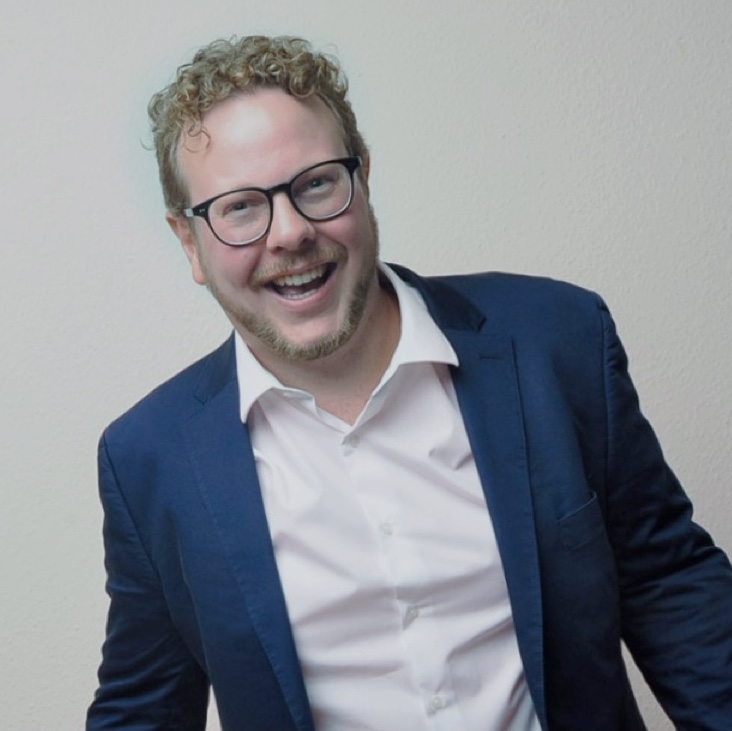 "As my UX Coach Madita guided and helped me during my start at the OTTO IT DR. She has a ton of theoretical and practical knowledge and knows how to proceed best in every situation. I learned hundreds of things from her, ranging from practical UX Research advice to methodical workshop knowledge. Her open and engaging communication was a great example for me. I can in my best conscience recommend her as a UX Coach and also as an amazing colleague."
Sebastian Lohrmann | Product Designer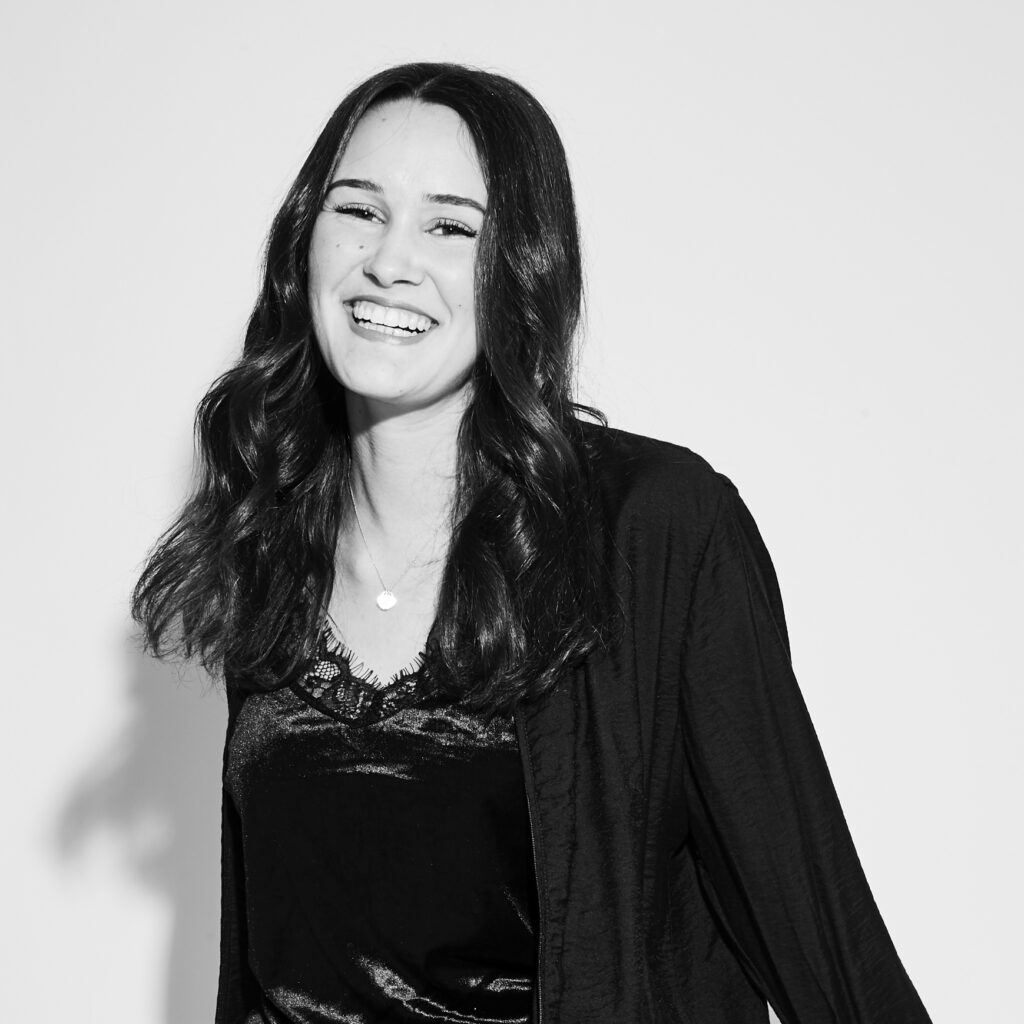 "Madita supported me before and during my first job as a junior product designer. I got my first coaching from her. She prepared me very well for my tasks by working out and deepening my knowledge and interests. Madita not only supported me in my operational work by teaching me many new methods, which I was then able to apply successfully in my first design sprint. She also supported me in my further development into a progressing product designer. I was able to benefit from Madita's coaching for a total of one year. I particularly appreciate her communication at eye level and how she responded to me individually. Madita convinces with her empathetic and humorous way. I can recommend her wholeheartedly!"
Greta Brüggmann | Junior Product Designer at OTTO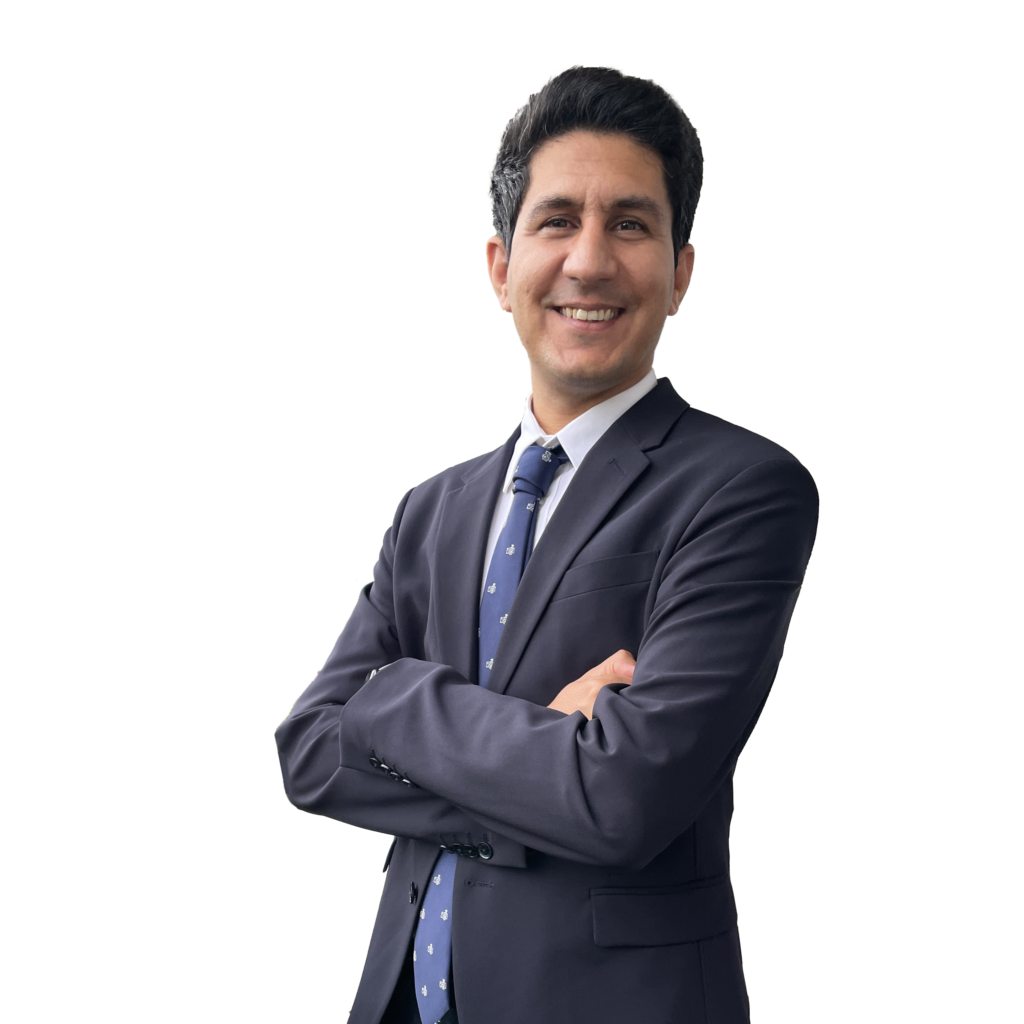 "I had the honour of meeting Madita as my UX coach. She is highly knowledgeable in many different facets of user experience design. I was very impressed by Madita's understanding of the challenges of working as a UX designer in various companies. Madita's kindness, communication abilities, and drive to assist others also made an impression on me.
She taught me a lot, and her suggestions enabled me to make the greatest choices for my career's next moves.
I strongly recommend her as a UX Coach."
Mojtaba Mahmoudi Khorandi | UX-UI Designer

Speaking at the Agile on the Beach conference (Falmouth, UK)
July, 7th 2023
In my revised talk "Stop to diss ability" I had the honour to share my concept and ideas around the "Active User and Active Product" with an inspiring audience from the product, tech and UX field in the UK. The connection between disability assumptions and our daily product work is important to understand to finally create accessible products – so let's overcome our prejudices and create products accessible for everybody.
Find the YouTube video of my talk at the AOTB 2023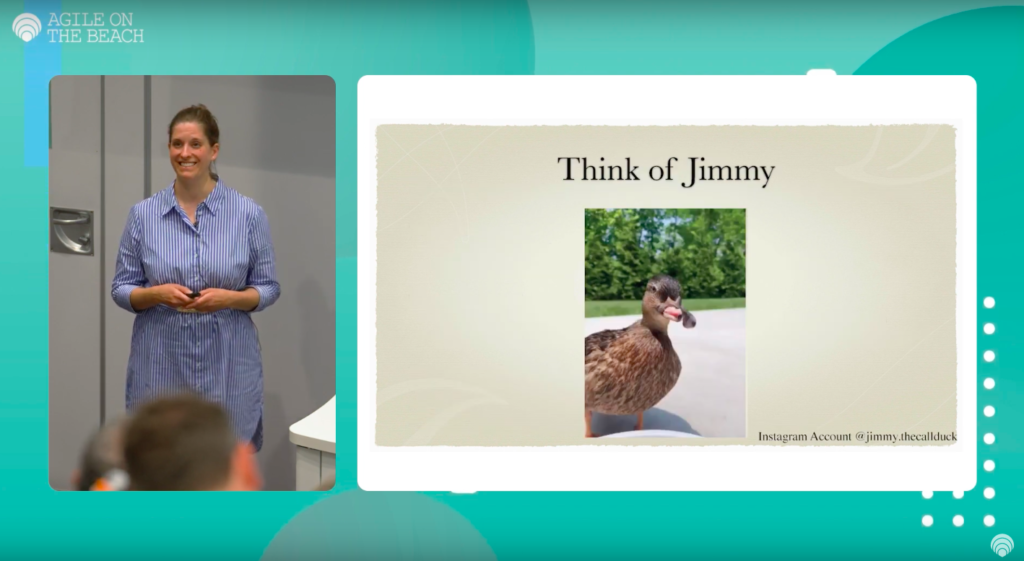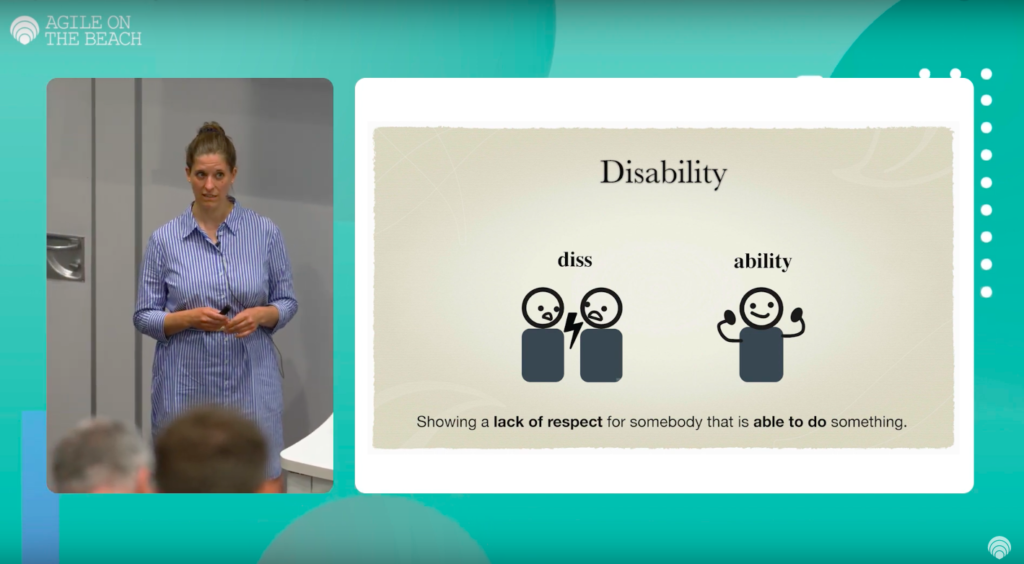 Speaking at the Digitale Leute Summit (Cologne, GER)
November, 16th 2022
My talk is called "Stop to diss ability" and I show you how to implement Accessibility into a product team of UX design, product management, and development without the fear of being overwhelmed.
Find out more about the Digitale Leute Summit 2022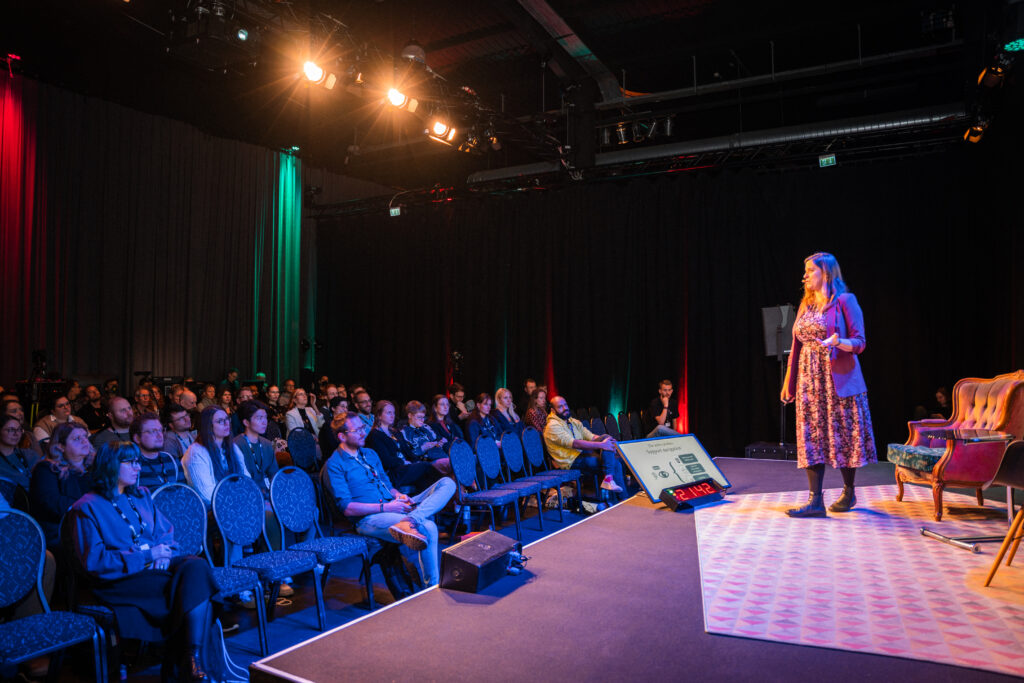 Speaking at the World Usability Day (Hamburg, GER)
November, 10th 2022
At this remote event, I'm talking about Accessibility. With my concept of the active user and the active product, I appeal to you to focus on the abilities of your users, not their disabilities.
Find the YouTube video of my talk at the WUD 2022