What is UX Coaching?
UX Coaching enables you to identify and improve your UX skills. It will push you forward to achieve your personal UX goal. Individual or small group sessions are perfect for developing and learning at your own pace.
Whether you want to learn more about Accessibility or convince your team that UX plays an important role in the product development process – in a UX coaching with me you can find out more about these possibilities yourself.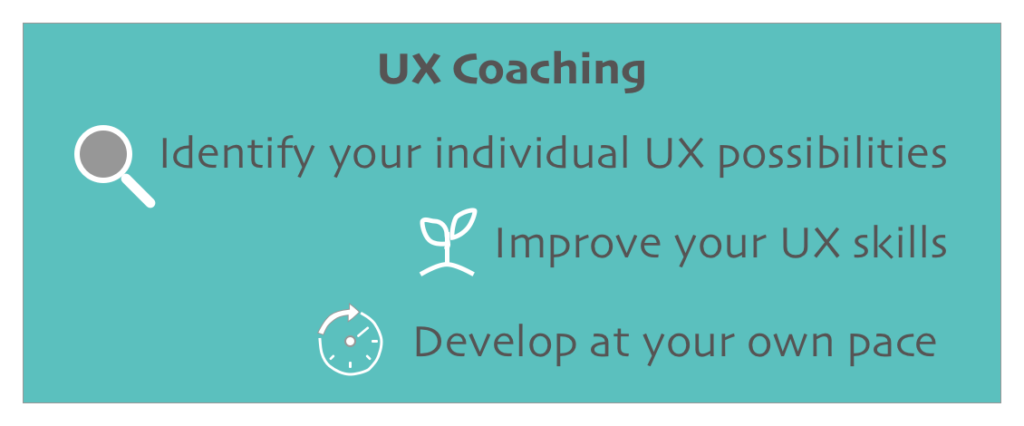 When do you benefit from UX Coaching?
Most UX people are on a constant journey in their job life. You start on a junior level which is sometimes overwhelming. You have all these new structures, processes, and wordings raining down on you like a never-ending waterfall – UX Coaching can help you orientate yourself.
After a while you get used to these procedures and develop your own point of view and opinion on things in and around your job. Step by step and with the impact of other people you develop to a professional. And even this is not the end, because as most people you'll probably never stop learning – UX Coaching can help you identify the next step of improving your skill set.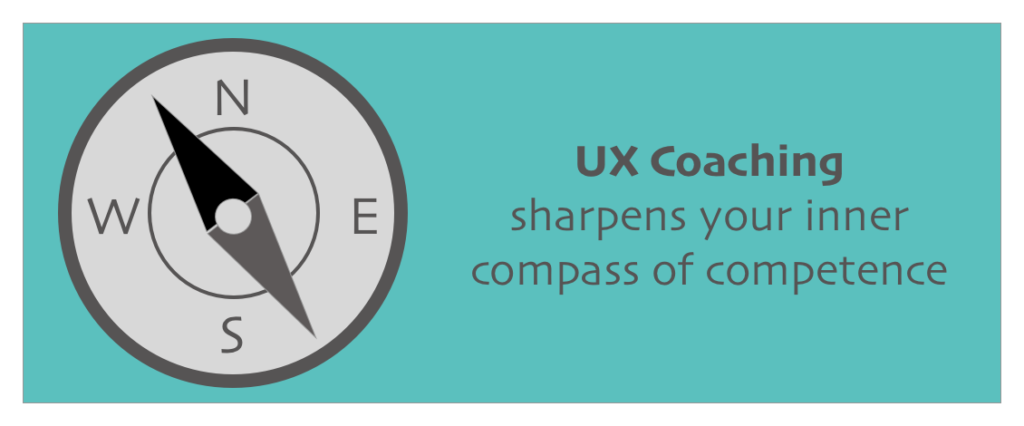 UX Coaching can help you focus on what exactly you want to learn next. It will sharpen your inner compass in terms of all the possibilities you have. UX Coaching will support you in identifying the skills that you should concentrate on to achieve your personal UX goal.
If you want to go on this journey and you would like to start it with me as your UX Coach – get in touch, ask the questions you have and let's talk.
---

Which forms of UX Coaching are available?
Individual UX Coaching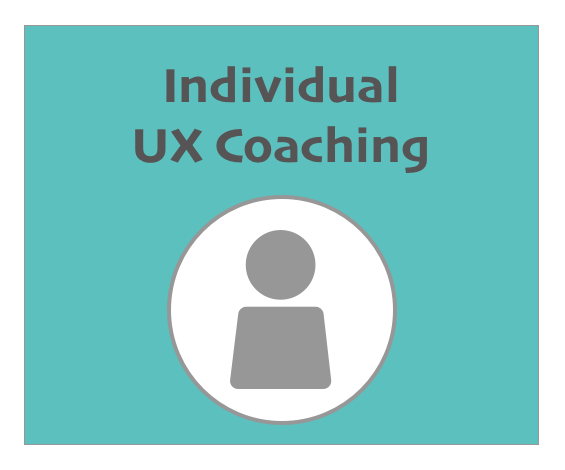 Individual UX skill development
Personal development in your pace
Guidance in the evaluation of (your own) concepts
Support in questioning current UX processes
Establishing an appreciative feedback culture
Learn to benefit from constructive feedback to enable yourself and your skills
High flexibility thanks to remote coaching sessions
Small group UX Coaching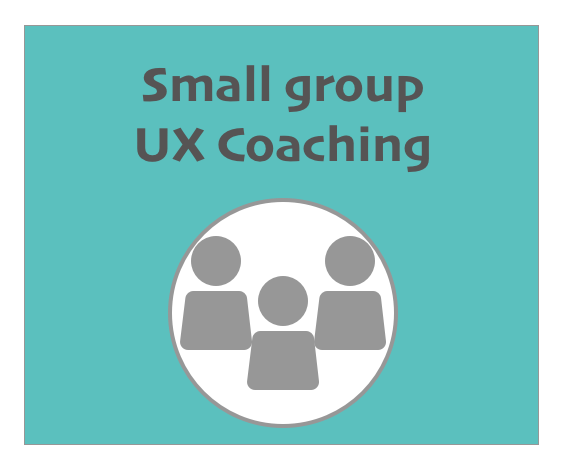 Guided UX sessions
Benefit from UX professionals with different backgrounds discussing heterogeneous topics
Present your own topics and get feedback from other UX professionals in a safe space
Learn to give constructive feedback on familiar UX topics
High flexibility thanks to remote coaching sessions
---

EXAMPLE:
UX Coaching can be a valuable solution for UX designers in an agile team
Creating a well-designed User Experience in an agile, cross-functional team can be hard sometimes. Not only is it in our nature as UX designers to rethink and evaluate our work but also to have valuable information about the user. A clash with Scrum sprints or other workflows designed for a team of developers is likely. But no worries – with UX Coaching you just found the solution.


How UX designers in a scrum framework can be supported by UX Coaching
Present your own concept to other professionals for valuable feedback
Discuss your topics and receive feedback which improves your work
Learn to give constructive feedback to others
Enrich your ability to rethink your own concepts
Coaching
The process of training someone to improve the skills they require for a particular sport, job, or activity.

Cambridge Dictionary

e

n

–

d

e

(November 2020)
---

Book a UX Coaching with me, if…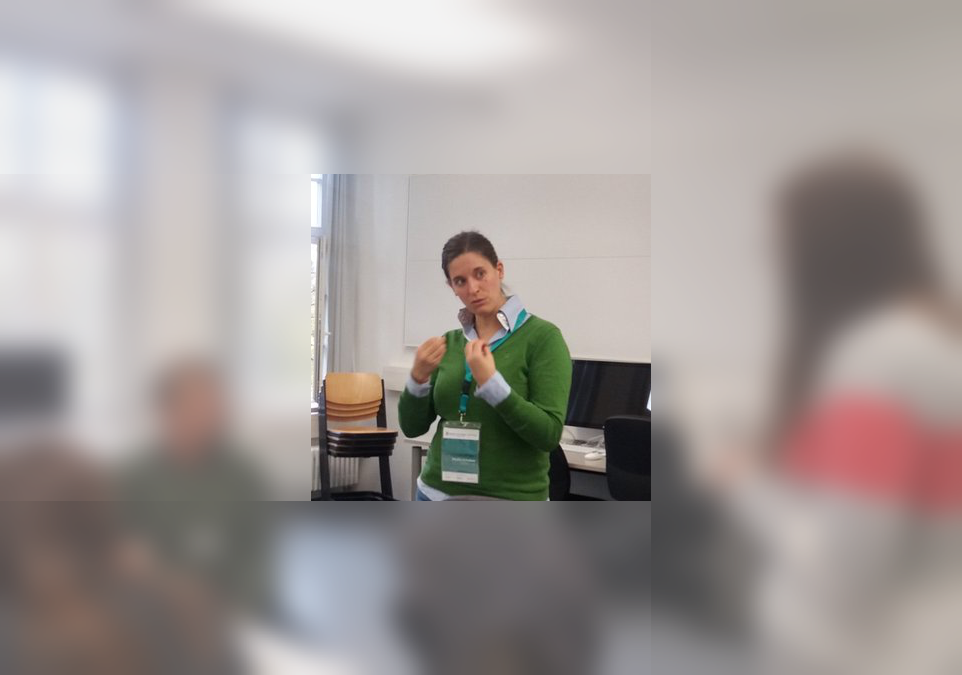 … you want to establish an acknowledged UX team within your company
… you want to revive your UX routines
… UX newbies need a little bit more support to become awesome UX designers
… your UX designers appreciate individual development with a clear focus